Xinyi-Dao Seminar Taught by Grandmaster Li Tai Liang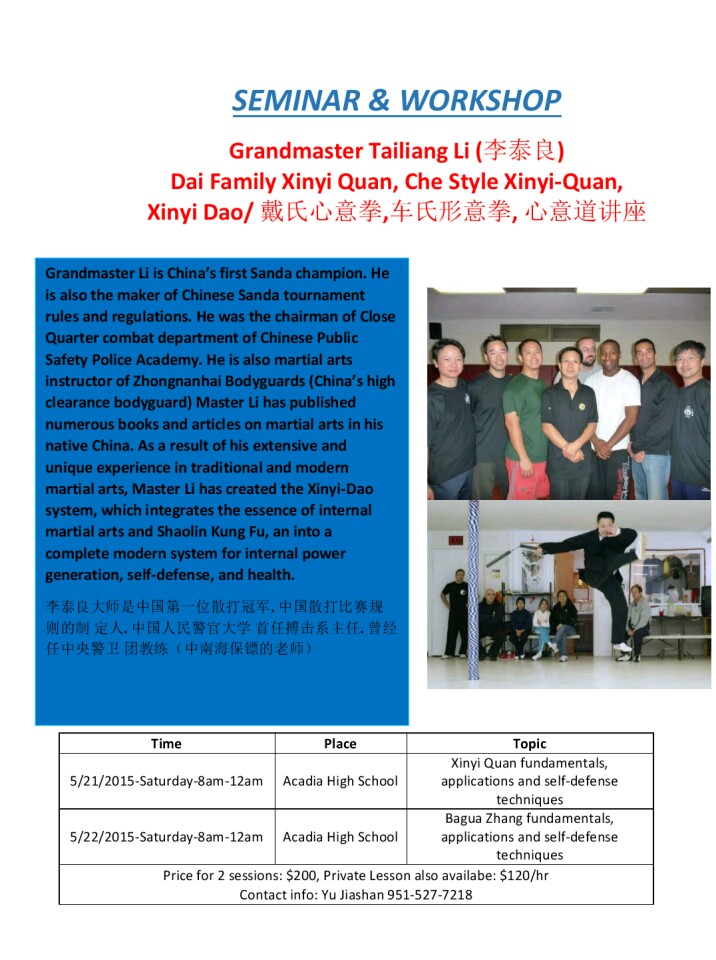 Greetings all. The Mountain School will host our teacher Shanxi Xinyi Grandmaster Li Tai Liang for an L.A. Xinyi-Dao Seminar May 21st – 22nd Arcadia High School. An informative clinic for beginners and primer for experienced players alike on the foundation and dynamic principles of rare Shanxi Dai style Xinyi and Che Xingyi Quan. As well as Cheng Baguazhang basic practices and usage. Improve your understanding and build powerful body skills for self defense and wellness! Good times, great training!
Grandmaster Li Tai Liang is China's first Sanda champion. He is also the maker of Chinese Sanda tournament rules and regulations. He was the chairman of Close Quarter Combat department of Chinese Public Safety Police Academy. He is also the martial arts instructor of Zhongnanhai Bodyguards (China's high clearance bodyguards). Master Li has published numerous books and articles on martial arts in his native China, and instructional DVDs in the U.S. As a result of his extensive and unique experience in traditional and modern martial arts, Grandmaster Li has created the Xinyi-Dao system, which integrates the essence of internal martial arts, Shaolin Kung Fu into a complete modern system for internal power generation, self-defense, and health.
Address:
180 Campus Dr, Arcadia, CA 91007
Date:
May 21st (Saturday) & May 22nd (Sunday)
Price:
Seminar: $200 for 2 days
Private Lessons: $120/per hour
For more info contact: info@xinyidaousa.com.
Photos of Grandmaster Li Tai Liang Demonstrating Xinyi-Dao System
[one_third extra="" anim=""]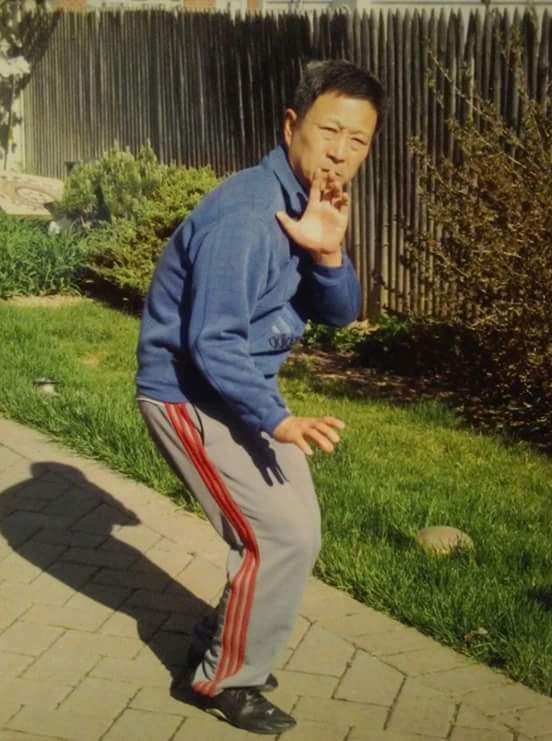 [/one_third]
[one_third extra="" anim=""]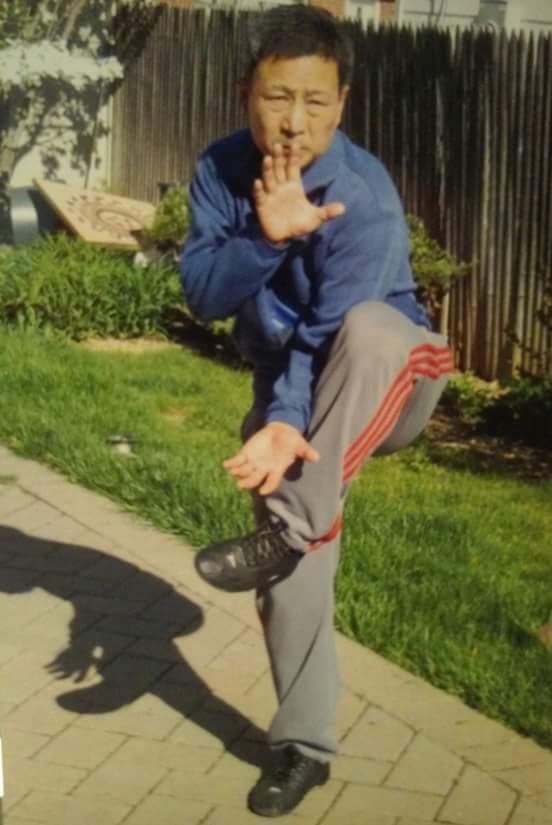 [/one_third]
[one_third extra="" anim=""]
[/one_third]