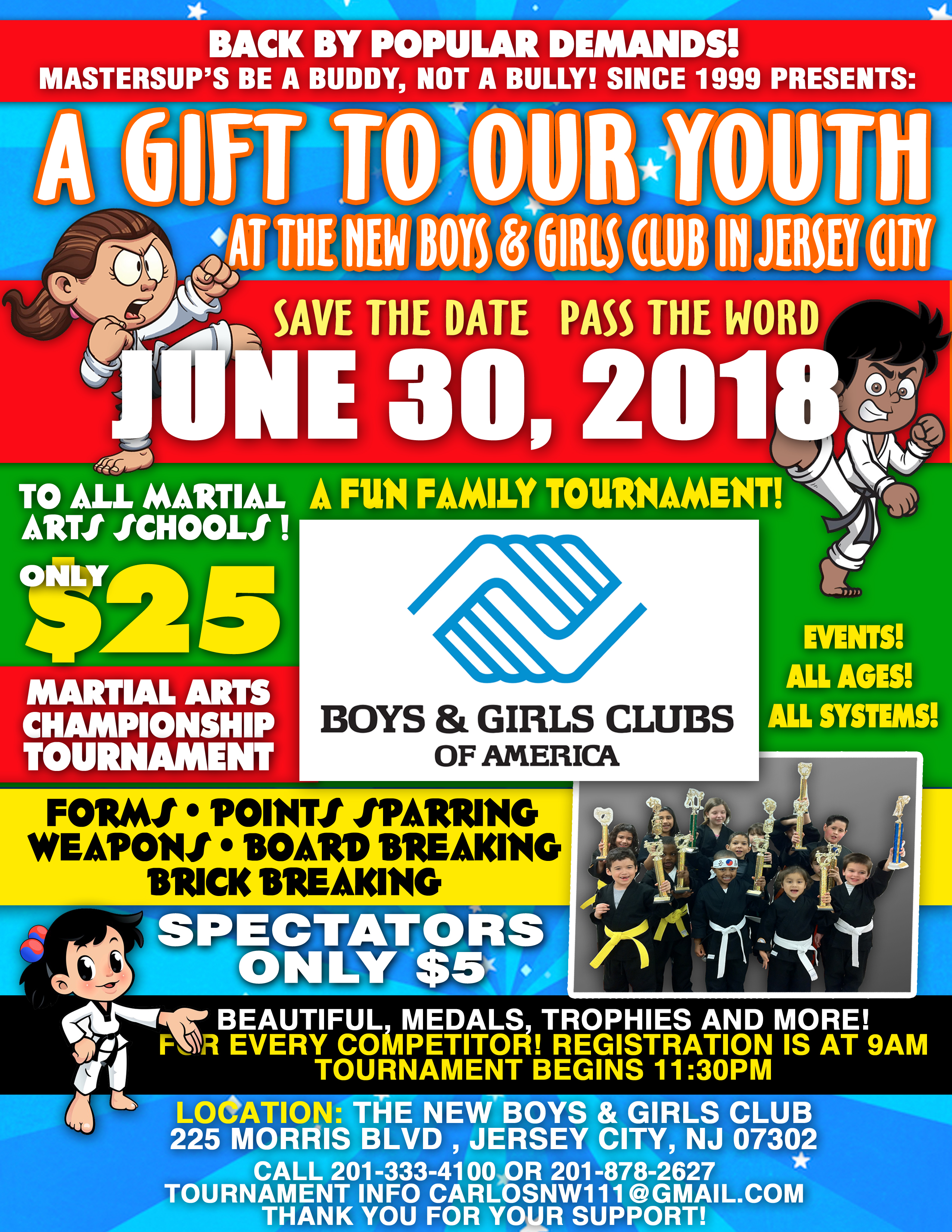 A fun family day tournament for our kids. Looking forward to seeing all the leaders in the Martial Arts out there supporting our kids. This tournament is designed to make our kids happier, healthier and smarter. No competitor will leave out of the Boys and Girls Club building without a trophy or medal. They are all winners. First, second, third, fourth, fifth place plus other medals for the rest of the competitors.
Its very important that we support our most precious possession, our kids. This is Master Sup looking forward to seeing you out there. Until then, stay healthy, happy and God Bless. See you there!
If you have any questions please get in touch with us at carlosnw111@gmail.com. Any ideas that you have that you think we should have in the tournament we will make it happen.